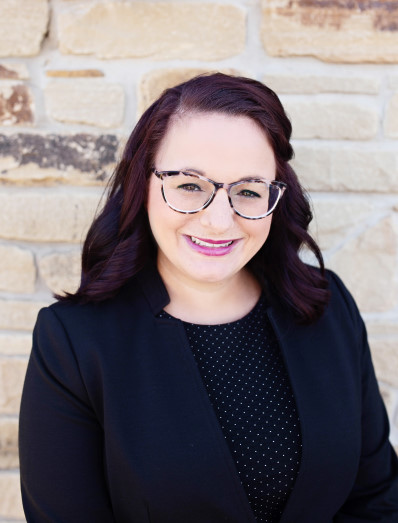 Kristy E. Loyall
Of Counsel
Kristy Loyall lives in Yukon, Oklahoma with her husband, Tyeson, and two young sons. Kristy graduated cum laude with a bachelor's degree in political science and a minor in English from the University of Central Oklahoma. She received her Juris Doctor with honors from the University of Oklahoma College of Law in 2011. After being admitted to practice law, Kristy began her career working for a small general practice law firm in Oklahoma City. In 2012, Kristy joined the national law firm of Cordell and Cordell. During her tenure with Cordell, Kristy was selected to serve as a Lead Litigator for the firm and attended the prestigious National Institute of Trial Advocacy Family Law Trial Advocacy Program.
Kristy has exclusively practiced family law since 2012 and enjoys the opportunity to help families during very difficult times. Kristy looks forward to continuing to focus her practice on domestic litigation and helping the families in Canadian County and surrounding areas.
Kristy is licensed to practice in Oklahoma and admitted to practice in the U.S. District Court for the Western District of Oklahoma. Kristy is a member of the Oklahoma Bar Association, Oklahoma County Bar Association, Canadian County Bar Association and American Bar Association.
NOTICE:  The information in this web site is not intended to create an attorney-client relationship, nor should it be considered to be the delivery of legal services or advice.  Every legal matter is based on the facts of each issue, and the application of these general comments may vary from case to case.  This material is designed to inform the reader of general principles and to help the reader understand the legal system.  You should always consult a licensed attorney for legal advice.